Award wins for Hornby Whitefoot PR
Company: Hornby Whitefoot PR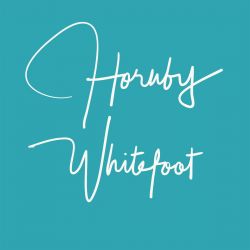 The team at Hornby Whitefoot PR is celebrating after expanding its client portfolio and winning a top garden media industry award.
Hornby Whitefoot's in-house journalist, Marc Rosenberg, was named as News Journalist of the Year at the Garden Media Guild Awards – known as the 'Oscars' of the gardening world. The glittering ceremony, which took place at The Savoy hotel in London on 21st November, is the biggest event in the horticultural calendar for those who write and broadcast about the nation's favourite pastime.
Marc, who works as a freelance journalist in addition to his role as a PR Account Director for Hornby Whitefoot, won the award for a series of investigative reports published in BBC Gardeners' World magazine. The judges said: "Marc's articles are punchy, timely and on point. He consistently demonstrated a clear talent for tackling big issues head on. His three articles were highly topical and soundly researched in-depth from a wide variety of sources. The judges found Marc to be the clear winner in the News Journalist category."
Hornby Whitefoot's former PR Account Director Robbie Cumming, an established vlogger who remains on-hand to provide consultancy services for Hornby Whitefoot clients, has also been celebrating after his new BBC Four series, called Canal Boat Diaries, made its TV debut this month, with the first episode going out on prime-time BBC One! An episode has already been named as the best performing show on BBC Four on its night of airing. Robbie, who lives on a narrowboat, is passionate about vlogging and music-making, and has built up an impressive 12,700 subscribers on his YouTube channel, which documents his life living on the UK's canals and exploring canal towns, river cities and pubs.
Kimberley Hornby, Managing Director of Hornby Whitefoot PR, who this month was also the recipient of an award from the Greenfingers charity for completing her 100th Garden Re-Leaf Day mile, said: "What a few weeks we have had here at Hornby Whitefoot PR! We are so endlessly proud of Marc and Robbie for their incredible accomplishments, and are so pleased that their hard work, determination and unrivalled passion for what they do has been recognised on such a scale. Of course, this is also good news for the business. Having a critically acclaimed and award-winning journalist as part of our team provides an insight that no other agency can claim, and we are already seeing our clients benefit from this as we build exciting trade and consumer campaign plans for 2020."
Hornby Whitefoot, the established PR partner for key industry businesses such as Johnsons Lawn Seed, Glee, GIMA, Woodlodge, LifestyleGarden, Sipcam and Deco-Pak, as well as the Greenfingers charity and its annual Garden Re-Leaf fundraising day, has successfully expanded its client base during 2019 and added a host of leading suppliers to its portfolio.
Hornby Whitefoot is now proud to represent Primeur – the UK's largest supplier of doormats and an award-winning innovator of recycled rubber garden products, as well as Premium Christmas Trees, the family-run grower that has built an enviable reputation for top-quality trees and personalised customer service.
The agency is also delighted to be chosen to work with Natural Grower, a rapidly expanding and award-winning supplier of natural products for organic and vegan gardeners; Evika – a stunning brand of modern greenhouses that have been engineered for strength, safety and style; and Twool, an innovative brand of British wool twine, dog leads, hats and woollen bags that supports British industries and preserves heritage farming and rural skills.