Ann-Marie Powell appointed creative director of the London Flower Show 2016
Company: London Flower Show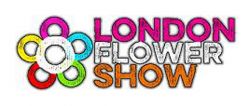 Award-winning garden designer, TV gardening presenter, journalist and author, Ann-Marie Powell has been appointed as a Creative Director for the inaugural London Flower Show, which runs from the 8th – 11th September 2016.
A passionate designer and horticulturalist, Ann-Marie's role as Creative Director will be to work alongside the event's founder and event organisers Live Industry, to oversee the show's design, its look, feel and personality, and the shows collaborations with exhibitors, brands and the public.
Ann-Marie commented: "This is a wonderful opportunity to create an engaging, fun, different show - a jamboree of all things gardens and gardening. Set to be London's Local Garden Show where families and friends can meet, eat and grow, whether you're a keen gardener, grow your own, or are an armchair supporter of a gardening devotee there'll be something for you to enjoy. I look forward to creating a festival of gardening which truly inspires our capital's residents to revel in all that the great outdoors has to offer.'
Sam Speaight, Managing Director of Live Industry commented: "We are delighted to have Ann-Marie on-board as part of the growing London Flower Show team. With her unrivalled knowledge and experience in designing and creating incredible gardens for private clients, companies and charities, her enthusiasm for inspiring the British public about gardening through her books, TV appearances and articles in national newspapers and magazines, Ann-Marie is the perfect candidate to help us to build an exciting, unique, and inspiring program for this year's London Flower Show.
Set in the stunning grounds of the Georgian country estate Osterley House and Park, the London Flower Show will open its doors for the first time ever as a family-fun extravaganza, and celebration of the UK's blooming and harvest season between the 8th – 11th September 2016.
The four-day event will see a unique blend of show gardens, vivid floral displays and a range of growing competitions, where visitors can be inspired by the very best garden designers, industry experts and horticulturalists from across the country.
Families will be able to enjoy a variety of live entertainment, music and art installations that will bring together people from all walks of life in a celebration of everything green, in bloom and home grown with the weird and wonderful in the mix to amaze and excite.
Early bird tickets are now on and cost just £10 per person and can be purchased through the dedicated event website http://londonflowershow.seetickets.com/.
The Show will open daily from 11am – 7pm from the 8th -11th September 2016.
There are still a host of ways for horticultural hobbyists, artisans, designers and makers to get involved in the show including the opportunity to compete for cash prizes in a plethora of Produce Growing and Floral Arrangement competitions, so if you're a budding grower, floral stylist or garden designer, log on to the website now for more information http://londonflowershow.co.uk.
Follow us on Facebook https://www.facebook.com/londonflowershow/?fref=ts
Twitter: @LDNFlowerShow