16 new starters join Green-tech in the first six months of 2019
Company: Green-tech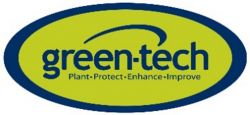 Since January of this year Green-tech has welcomed 16 new starters and seen three promotions.
The new starters are across all departments and include Tim Howcroft who joins us on a secondment to fulfil a newly created position as Warehouse Systems Manager. Tim will oversee the setting up of a more advanced warehousing operation which will become effective once the phase 2 warehousing is built for Green-tech.
Joshua Hebden, Joshua Rimmer, John Turton, AJ Paralimnitis and Jack Isaac have all joined the ever-expanding warehouse team to accommodate increased despatch hours and a notable upturn in the number of orders being processed.
The sales team is being supported with the addition of Emily Watson, Ben Scargill, Declan Rayner, Joe Aikman and Ben Hudson. Green-tech has an ambitious growth strategy and aims to reach £20 million turnover. The addition of these new sales advisors is vital to the success of this.
All support functions have been given increased capacity. Lucy Auckland and Kieran Farmery have joined the marketing team in administration support positions. Sandra Craven joins the accounts team as Credit Controller and a new position as IT Manager has been created which is being fulfilled by Lisa Penny. Susie Hart joined as an Interim Buyer to cover maternity leave but has agreed to stay on permanently to handle additional procurement duties that this department is handling.
In addition to the new starters there has been several internal moves which has seen Liam Corbett move into the recently opened Green-tech Trade Centre as their Trade Centre Assistant. George Shepherd, one of Green-tech's apprentices has moved into the marketing department as their Online Sales Administrator and Alasdair Innes is supporting the specification team as a Product Specification Advisor.