The early bird catches...a GCA conference saving!
Company: GCA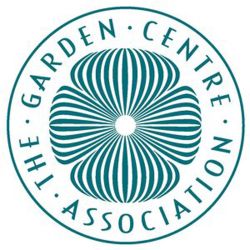 Delegates booking for the 2024 Garden Centre Association (GCA) annual conference in the Cotswolds in January can take advantage of an early bird discount when they sign-up this month (November 2023).
Those who book before November 30 for the event, which takes place at the De Vere Cotswold Water Park Hotel near Cirencester, Gloucestershire, will benefit from a 10% discount.
GCA CEO, Peter Burks, says: "We wanted to let everyone know that booking is now open, earlier than normal, via our members' section on our website www.gca.org.uk and that there's an offer for those who want to book early too. Plus, we've additional incentives available for young members of our industry and any garden centres who have never attended before.
"Anyone wishing to come along our conference from January 28 until 31, who book before the end of November, will qualify for our 10% off early bird discount. We hope as many people as possible take advantage of this offer and the saving.
"There are also other discounts for those garden centres who have not been to our Conference before and to Young People in Horticulture Association (YPHA) members. Plus, sponsorship slots are also still available, so if any companies are interested, please get in touch with me."
More than 300 delegates are expected to attend the 2024 annual GCA Conference.
Peter continues: "As always, our conference will provide attendees with pertinent information on key aspects of the garden centre industry to assist them in achieving their business goals. The information shared will focus on a wide range of topics and there will also be an opportunity to socialise and network.
"Our overarching theme this year is 'The Future of Garden Retailing', which is something that every one of our members can relate to. Our sub-themes are also highly pertinent. They are Environment & Sustainability, Trends & Insights and Health & Wellbeing and we have a whole host of speakers who will be covering these topics.
"On Monday, our first speaker is Josh McBain, Global Consultancy Director at Foresight Factory. He'll be speaking about 'The Future of Garden Retailing'. He led the research for the Ornamental Horticulture Roundtable Group's 'Growing a Green Economy' report in 2021, which demonstrated the future value the industry could have in driving UK economic growth."
Josh is followed on the podium on Monday by Mark Stevenson and Ed Gillespie, who will be speaking about the Environment & Sustainability.
"On Tuesday, we'll be welcoming to the stage economist Mark Berrisford-Smith, who has spent most of his career working at HSBC. From 2012 until 2023, he was Head of Economics for the Bank's Commercial Banking division in the UK.
"He will be followed by bestselling author, broadcaster and neuroscience presenter, Dr Hannah Critchlow, who will be talking about wellbeing.
"We're also delighted to welcome back our motivational keynote speaker, Caspar Craven, who gave a brilliant presentation at our 2023 conference and delegates asked to have him back again.
"For those who would like to know more, then the conference pages on our website members' section include full speaker details. There is also a dedicated email for any queries members, and those wishing to book, may have: conference@gca.org.uk. If non-members would like to join us, so they can attend, please email us via info@gca.org.uk."
Its 2024 annual conference will be held at the De Vere Cotswold Water Park Hotel near Cirencester, Gloucestershire from January 28 until 31, 2024 and places can be booked via the organisation's website www.gca.org.uk.