Smiemans wins BTTV 2021 with tropical glasshouse at botanical garden Flora
Company: Smiemans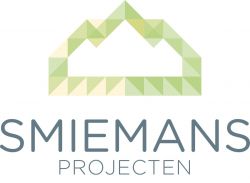 The technically advanced project for the botanical garden "Flora" in Cologne has won the Benelux Trophy Hot Dip Galvanizing (BTTV) 2021 in the category 'Functional galvanizing'. This year, the jury of 'Zeker Zink' awarded 3 top projects from the more than 70 submissions, each of which honours the possibilities, durability and certainty of hot-dip galvanizing in their category.
In the hot-dip galvanizing category, this special glass construction received first prize from the 10 nominees. The jury's motivation was: "From a technical and aesthetic point of view, a very successful project that makes optimal use of the advantages of hot-dip galvanized steel."
This progressive design with large curved steel trusses by the German architectural firm Königs has a total surface of 3,000 m2. The use of the elongated oval shape steel construction, directly under the glass surface, ensures as much sunlight as possible and a minimal shadow effect. The glass construction of Smiemans contains no less than 4,500 m2 of special extra light-permeable insulating glass. All this is ideal for the special exotic plants in the enormous greenhouse.
Because a tropical rainforest climate is simulated in most of the botanical garden, the humidity is very high. For this, the steel construction must be well protected against corrosion. That is why it was decided to blast and hot dip galvanize the entire steel construction with an optimal layer thickness, according to the customer's specifications. The most important reason for hot-dip galvanizing the steel is to protect it as well as possible against rust formation, among other things. Still, the galvanizing of the three arches, the highest of which is no less than 18 meters, was quite a challenge.
Flora Botanischer Garten in Cologne is one of the most important botanical gardens in Germany. Smiemans Projecten is the builder of this glass construction, Ferros Staalbouw is the steel supplier and Rotocoat provided the galvanizing of the steel.