GIMA Buyer Connect: Stax Trade Centres
Company: GIMA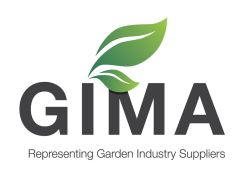 GIMA's Buyer Connect events are back with the Stax Trade Centres' full buying teams kicking off the 2022 schedule on April 26th at The Worsley Park Marriott Hotel in Manchester.
This speed networking event will allow potential suppliers to meet with one of the UK's leading garden wholesalers – which currently supplies more than 50,000 businesses across the UK – in timed 25-minute appointments.
On the day, Stax's full buying team will be present and on the lookout for potential new supply partners looking for a distribution solution. Presently, Stax has six branches across the UK, which together stock over 45,000 product lines from more than 1,000 trusted brands, and provides retailers with both a delivered wholesale, and a cash-and-carry wholesale service.
Open to brands that do not currently trade with Stax, the buying teams are keen to meet suppliers from the following categories:
Garden & Outdoor Leisure including BBQs & garden furniture, garden sundries, K.D furniture, garden tools, garden chemicals, bird & pet care, garden power, watering, garden plastics, landscaping products, water features, garden décor, garden care, propagation, pots & planters, plant support, and garden clothing.
Home & DIY including car care, housewares, Christmas, paint, appliances & electrical, lighting & batteries, household chemicals, plastics, cleaning materials, doors & ladders, plumbing, DIY, interior decorating, hand tools, power tools, workwear, ironmongery, and hardware.
Book now!
Any supplier interested in joining the GIMA Buyer Connect event with Stax Trade Centres will need to complete an application form*. These can be accessed by contacting the GIMA team directly or via the booking form, linked below. The closing date for applications is Tuesday, 12th April 2022.
The cost for participating is £60 + VAT for GIMA members, and £120 + VAT for non-members.
Find out more
For further information about GIMA and its wide range of member benefits, please contact the GIMA Office on (01959) 564947 or info@gima.org.uk
*Please note that, whilst GIMA aim to fulfil all requests, the team is reliant on the buyers selecting those companies that they wish to see. Therefore, appointments cannot be guaranteed.
Links to application form:
Buyer Connect Application Form .xls
Buyer Connect Application Form .pdf