GCA Conference booking NOW OPEN on GCA website
Company: GCA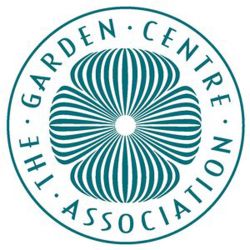 Booking is now open for our annual conference next January (2024) and we're revealing our 21st Century themes and top-quality speaker line-up too.
Our conference, which takes place at De Vere Cotswold Water Park Hotel near Cirencester from Sunday, 28th until Wednesday, 31st January, has 'The Future of Garden Retailing' as its main theme.
Informative, inspiring & motivational
Our Chairman Elect for 2024/25, Will Blake, who is organising the conference with our CEO Peter Burks, says: "We've been working hard to make sure it's bigger and better than ever this year. We've put together some very forward-thinking themes and have secured a line-up of dynamic speakers, who are informative, inspiring and motivational. There will be lots of opportunity to socialise with industry friends, colleagues, and associates too.
The Future of Garden Retailing
"Our overarching theme – The Future of Garden Retailing – is something that every one of our members can relate to. Our sub-themes are also highly pertinent. They are Environment & Sustainability, Trends & Insights and Health & Wellbeing.
"On Monday, our first speaker is Josh McBain, Global Consultancy Director at Foresight Factory. He'll be speaking about 'The Future of Garden Retailing'. He led the research for the Ornamental Horticulture Roundtable Group's 'Growing a Green Economy' report in 2021, which demonstrated the future value the industry could have in driving UK economic growth. He's also been listed by Data IQ magazine as one of the top 100 most influential people working in Big Data in the UK."
Environment & Sustainability
Josh is followed on the podium on Monday by Mark Stevenson and Ed Gillespie, who will be speaking about the Environment & Sustainability. Expert on Global Trends and Innovation, 'Reluctant Futurist' Mark is a strategic advisor to governments, investors, NGOs and corporates, and co-founder of Carbon Removals company CUR8.
He is Global Ambassador for the environmental law firm Client Earth and former strategic advisor on peace, national security and climate change to the UK Ministry of Defence. He also enjoys a successful side career as a comedy writer and songwriter. His hit podcast, 'Jon Richardson and the Futurenauts – Book of Revelations', with well-known comedian Jon, and also Ed, who is a fellow systems change advocate, is available on all major platforms.
Sustainability & innovation
Environmental Entrepreneur and author, Ed, focuses on sustainability and innovation. He is the author of 'Only Planet – a flight-free adventure around the world' – a book about his circumnavigation of the globe without getting on a plane.
Ed's core talent is taking the complex, interconnected, interdependent nature of the many challenges the world faces, from climate change to disruptive innovation, and making common sense of them.
Economy
Will continues: "On Tuesday, we'll be welcoming to the stage economist Mark Berrisford-Smith, who has spent most of his career working at HSBC. From 2012 until 2023, he was Head of Economics for the Bank's Commercial Banking division in the UK.
Wellbeing
"He will be followed by bestselling author, broadcaster and neuroscience presenter, Dr Hannah Critchlow, who was named in 2019 by the journal, Nature as 'Rising Star in Life Sciences'. She's a Fellow at Magdalene College, Cambridge, and regularly appears on TV and Radio, most recently as a Science Presenter for 'Family Brain Games', Tomorrow's World Live and BBC Radio 4 'Destiny and the Brain', and 'Start the Week'. She'll be speaking about wellbeing.
Keynote speaker
"We're also delighted to welcome back our motivational keynote speaker, Casper Craven. Casper gave a brilliant presentation at our 2023 conference and delegates expressed a keenness to have him back again. He's twice sailed around the world and is one of the country's foremost experts on leadership and the role of teamwork. Casper's talk is entitled 'Be More Human' – so this spans several of our key conference topics.
Kings, queens & Greenfingers
"This year's conference is about the 'future', so, with a nod to the current and past, the fancy dress theme this year is 'Kings & Queens'. We're looking forward to seeing just how creative everyone will be with this! We'll also have our fundraising activities for the charity Greenfingers on the Sunday too and the day includes a tour of associate member Melcourt Industries' growing media facilities followed by a tour of the Ramsbury Brewery and Distillery."
Sponsorship opportunities
Sponsorship slots are also still available, so if any companies are interested, please get in touch.
How to book / Discounts available
Booking is now open via our members' section.
There's a 10% early bird discount until the end of the month and additional discounts for those garden centres who have not been to our Conference before and to Young People in Horticulture Association (YPHA) members.