Applications now open for GCA Rising Stars programme
Company: GCA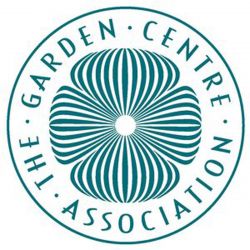 Members of the Garden Centre Association (GCA) are being encouraged to put forward their employees for the organisation's Rising Stars programme taking place throughout the year (2022).
The GCA will once again be running its Rising Stars programme, sponsored by Westland Horticulture, focusing on core gardening.
Iain Wylie, GCA Chief Executive, said: "The application process for our Rising Stars programme is now open and if garden centre managers or owners feel they have a member of staff who is a rising star within the business, then they should seriously consider putting them forward for the process.
"The candidate should, in your opinion, be a rising star or have the potential to be one in your business. They should have a passion or desire to contribute to this year's environmental and sustainability topic, hold a position below management level and be available to attend a series of virtual and face-to-face workshops throughout the year.
"They should also have access to financial data, including sales and cost prices, be able to demonstrate a drive and commitment that they wish to be developed, and have sales ideas for growing an area of the business in a sustainable or environmental manner.
"The best performing finalists will be invited to the last workshops in the series and will then be invited to attend our annual conference in January 2023, where they will present the progress made on their project idea to the attendees. Gordon Emslie will provide coaching in presentation skills in advance of the conference."
Applications, which are available from info@gca.org.uk should be completed and sent to laura@gca.org.uk before Friday, March 25, 2022.
Iain added: "The Rising Stars process is a fantastic opportunity for anyone nominated as they'll be able to develop and manage their skills, and be mentored by experts in the gardening industry. It is like no other training they will receive and everything they learn will be brought back and instilled into the garden centre they work for, so everyone benefits."
Simon McArdle, Divisional Director for Hardware at Westland Horticulture, said: "Westland value the special partnership we have with garden centres. Over the last 13 years, together with the GCA, we have supported hundreds of young horticulturalists to acquire the skills that enable them to pursue careers in this amazing and rewarding industry. We look forward to helping the next crop of Rising Stars take their next step."
For further details about the GCA or the Rising Stars programme, please call 01244 952170. Alternatively, please visit www.gca.org.uk.