Awards for Greener Gardens at RHS Flower Show Tatton Park
Company: RHS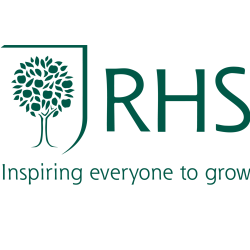 The Royal Horticultural Society (RHS) has announced The Cotton Traders Greener Future Garden as the 2022 Best Garden on the opening day of the RHS Flower Show Tatton Park (Wed 20 July).
Manchester based Lynn Cordall who re-trained as a garden designer after a career in fashion, has created a city centre garden imagined as a space for a retiring couple who enjoy the countryside. With planting that aims to attract wildlife into their urban dwelling all year round, the garden features stinging nettles, Urtica dioica, essential food for the caterpillars of red admiral, painted lady, comma and tortoiseshell butterflies. The Greener Front Garden also featured sustainable solutions such as permeable surfaces to help with water run-off during heavy downpours and a rain chain that flows into a small pond that can provide watering to the adjacent planting beds. The garden also won the Best Construction for a Garden trophy.
The Young Designer award which supports entrants aged under 28 starting their professional careers in garden design went to Will Scholey with the Working from Home Garden. The 26-year old horticulture graduate was inspired to create a space following the trend for home working during the pandemic.
Best Greener Community Border went to Kenny Raybould, Grown That Way: Green for Me, celebrating lawn alternatives and the wonders of green foliage plants and uses sagina moss as an alternative to grass. Queenie Chan's Best Greener Border garden, W-E the Border brings together West and East influences. The designer's heritage combines oriental simplicity with western poetic romance with a carefree and tranquil atmosphere created through colour, texture and plant compositions.
Across the Show, 10 medals were awarded in the Gardens categories, with two Golds handed to Pip Probert's Why Commute Tatton Garden and Lynn Cordall receiving a third honour.
In the Floral Marquee, the Best Exhibit went to the Cheshire Bonsai Society and the Best Plant Village Exhibit was awarded to W.S. Warmenhoven exhibiting alliums and nectaroscordum.
A further 54 medals were awarded across the nurseries and growers displaying a range of flowers and plants. A staggering 30 Golds were handed out, 14 Silver-Gilts, 9 Silver and 1 Bronze
RHS Flower Show Tatton Park is now open until Sunday 24 July with tickets available at the show or online at www.rhs.org.uk/tatton