The RHS call on the public to go green this Halloween
Company: RHS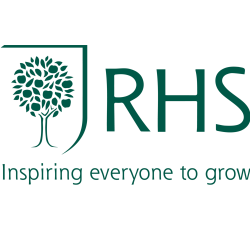 The Royal Horticultural Society (RHS) are calling on members of the public to go green this Halloween by sharing the 8 spookiest houseplants that could be used instead of plastic decorations.
As well as being both bold and beautiful, the use of houseplants as part of your autumn décor is a great way to cut down on the single-use plastics found in many seasonal decorations. As Britain's leading gardening charity, the RHS recognises its unique position to empower the general public to make a meaningful contribution towards climate change targets, and the actions of each and every one of Britain's 30 million gardeners (whether on a windowsill or in a garden) can create positive change.
From venus flytraps and spider plants, to mother-in-law's tongue and devil's ivy, the RHS offers a huge range of Halloween houseplants to add a touch of horror to your home, and though looking after houseplants may seem scary, it doesn't have to be. RHS horticulturist Alex Young gives some tips on how to look after the 8 spookiest houseplants this autumn below.
All items are available online (www.rhsplants.co.uk) and in most RHS Garden Centres and Shops.
Every purchase from the RHS Garden Centres, Gift Shops and online supports the charitable work of the Royal Horticultural Society to enrich everyone's life through plants, and make the UK a greener and more beautiful place.
The 8 spookiest Halloween houseplants and how to care for them
Sarracenia purpurea 'Dracula' / fly killing pitcher plant
In order to keep their colour, pitchers need direct sunlight. Rain or distilled water is also best, as they prefer low nutrient, bog-like soil, having evolved to gain most of their nutrients from their prey. £12.99

Spider star orchid
Spider orchids like bright, indirect light, plenty of water and a fortnightly feed during active growing season. £29.99

Devil's ivy. RHS award of garden merit.
This popular houseplant can tolerate most light intensity, but avoid full direct sun. It also likes its roots to be moist so make sure to water every 1-2 weeks. £27.99

Mother-in-law's tongue
Also known as a 'snake plant', Mother-in-law's tongue can handle any type of light intensity and is very drought tolerant, so simply water when the pot dries out. £19.99

Venus flytrap
Venus flytraps require at least 6 hours of direct sunlight a day, and similar to other pitcher plants prefer rain or distilled water. £9.99

Spider plant. RHS award of garden merit
Spider plants like most light conditions but grows best in bright, indirect sunlight. During growing season water regularly, but in the winter keep drier. Mist the leaves every so often to increase humidity. £9.99

Dragon tree
Drought tolerant and happiest in indirect light, simply water this easy-going plant when the top of the soil feels dry. £44.99

Jellyfish air plant
Air plants are incredibly easy to care for. Give them lots of light, spray with water once a day and dunk them in a bucket of water once a week. £14.99