Public urged to Plant For Our Planet in a new campaign launched today
Company: Department for Environment, Food and Rural Affairs (Defra)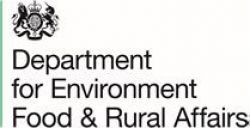 A new campaign aimed at inspiring the nation to get planting has been launched today (Saturday 5 June), helping us to build back greener and step up our efforts to tackle climate change and biodiversity loss.
The campaign – backed by green organisations such as The Wildlife Trusts, Woodland Trust, National Trust, Horticultural Trades Association and Royal Horticultural Society – is asking individuals and communities to play their part in helping reduce carbon dioxide in the atmosphere, and supporting nature recovery by planting flowers and trees, restoring community spaces and getting out into nature.
Whether it is planting a window box, flexing green fingers out in the garden or sprucing up a community space, the public are encouraged to #PlantForOurPlanet and share their story on digital channels and social media. From planting flowers for pollinators to a tree in a garden, or wider nature activities such as building insect hotels, vegetable patches or simply letting your grass grow, by encouraging more people to get involved in the campaign, everyone can play a part in helping to protect and enhance our natural environment.
This campaign, launched on World Environment Day, forms part of the Government's efforts to drive action to tackle the biodiversity crisis and work towards nature-based solutions ahead of several major international summits this year, including the G7 (which is being hosted in Cornwall), the upcoming UN Biodiversity Conference (Convention of Biological Diversity COP15), and the UN Climate Change Conference of the Parties (COP26), which will be hosted in Glasgow later this year.
Green groups will also be able to nominate examples of outstanding individuals, groups or projects which showcase the benefits of planting and supporting nature – our "Nature Heroes". These heroes will receive a personal letter from ministers to thank them for their efforts.
Other easy ways to get involved include joining an existing project, such as the National Trust's 'Blossom Watch' or The Wildlife Trusts '30 Days Wild'. People can also plant trees through the Woodland Trust's 'Big Climate Fightback'.
There are a variety of nature projects you can join. These include:
To get involved and planet for our planet you can download the Plant for our Planet partner pack here.
Today's announcement builds on plans to boost biodiversity, protect our peatlands and create new woodlands as set out recently by the Environment Secretary. This includes aims to treble woodland creation rates by the end of this Parliament guided by the Government's new England Trees Action Plan, and aims to halt the decline of nature by amending the Environment Bill to require the Government to set and meet a new legally-binding target on species abundance for 2030.