GIMA launches the UK garden industry's first 'Plastic Packaging Pledge'
Company: GIMA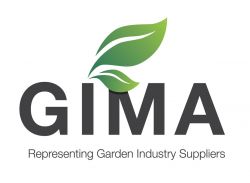 GIMA – the trade association that represents a wide range of companies supplying consumer products to the UK's gardeners – has launched the industry's first 'Plastic Packaging Pledge'. The pledge is in response to the global impact of plastic packaging usage and the potential environmental damage this packaging can cause as a result of incorrect use and careless disposal.
Recognising that many of its members rely on plastic packaging for the safe storage and transportation of their products, the GIMA Plastic Packaging Pledge has been developed with the objective of minimising any adverse impact from all types of plastic packaging used in the garden products supply chain. The pledge uniquely establishes a set of achievable targets for all GIMA members to reduce their reliance on single-use plastic packaging and to improve the rates of recycling and reuse, including targets which align with the government's proposed plastic tax (due to come into force in April 2022), which will see any business using plastic packaging which is less than 30% recycled content taxed at £200 per tonne.
To support GIMA members in meeting the pledge targets, the trade association has put in place a range of resources and access to specialist expertise. The programme will kick off with a series of online training webinars in late January, whilst a dedicated webpage, providing support and advice for members, has also been made available.
The GIMA Plastic Packaging Pledge states that, by 2025, member companies will:
Remove identified 'problem plastics'
Eliminate unnecessary plastic packaging
100% of all plastic packaging to be reusable, recyclable or compostable
70% of all plastic packaging to be effectively recycled or composted
30% average recycled content across all plastic packaging
Vicky Nuttall, GIMA Director said: "It's a fact that consumers are becoming increasingly knowledgeable and demanding of brands and manufacturers to respond to the issue of plastic waste. By creating the Plastic Packaging Pledge, we are not only supporting our members to make their businesses more sustainable but are also helping them respond to these emerging consumer demands; thereby building their competitiveness. "
GIMA is also working closely with the Horticultural Trades Association (HTA) to ensure that the Plastic Packaging Pledge aligns with the HTA's own sustainability strategy.
Webinars are free of charge for GIMA members, who are encouraged to visit the website for further information www.gima.org.uk