Focus on reducing contamination in food and garden waste collections
Company: HTA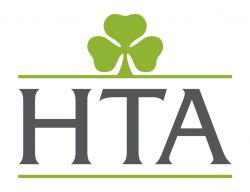 The Horticultural Trades Association (HTA) has called for a greater focus on reducing contamination in food and garden waste collections to help the industry transition away from the use of peat – that was the message they delivered in response to the Department for Environment, Food and Rural Affairs' (DEFRA) consultation on consistency in household recycling collections.
James Clark, Director of Policy and Communications at the HTA, said:
"The horticulture sector is well placed to tackle climate change and achieve net zero. We are committed to removing peat from the horticulture supply chain as early as 2025, but this is conditional on having a viable and consistent source of alternative materials. Composted green waste is one of a range of alternative ingredients to help replace peat in both compost and soil improvers. However, we need a greater quantity and quality of this material. There needs to be strict limits on contaminants such as plastics or chemical residues. We're calling for food and garden waste to be collected separately to help this.
There is the opportunity for genuine positive environmental change to take place and with it, creating 'green jobs' and investment in British industries."
The HTA believe that local authorities have a key part to play, through their waste management contracts in enforcing quality standards and in providing households with clear instructions on which materials can and cannot be included in garden waste collections.
The association's response to the consultation also welcomed the Government's commitment to eliminating unnecessary plastic waste. They appealed for non-black plastic plant pots, flexible plastics used to bag compost and bottles used for chemicals and fertilisers, to be properly considered for collection.