Founder of Wildlife World hands over to Mark Pitman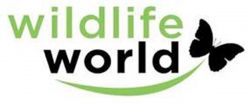 Norman Sellers, who will be 70 next year, started Wildlife World from a small farm in Devon in the 1990's by learning about customer preferences through retailing wildlife products at garden shows.
22 years on, Wildlife World is Europe's premier designer and manufacturer of wildlife habitats and feeders. It supplies retailers and leading wildlife charities across the UK, Europe, and the USA, and exports to over 20 countries. Turnover is over £5m.
The UK-based workshop, offices, warehousing and fulfilment operations have grown significantly in that time, and remain based in Chavenage on the outskirts of Tetbury in Gloucestershire.
The farm in Devon continues to be a valuable test area for products and acts as proof of their huge environmental benefits
Mark Pitman
Norman won't be leaving the business completely; he will remain involved in new product development, which has been his passion over the last 22 years, and will chair the newly created board of directors.
Mark Pitman, who is currently general manager of Wildlife World, has been appointed as the new Managing Director from 1st October 2021.
Mark has a 35 year background in horticultural retailing and operations with some of the UK's leading brands such as Hillier Nurseries, and the John Lewis Partnership.