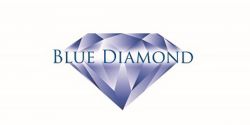 Blue Diamond rolled out the red carpet on Wednesday, 16th March, hosting their 6th Annual Blue Diamond Awards, which was held at Trentham Garden Centre in Stoke-on-Trent.
23 awards were presented at the event, which celebrates the group's greatest achievements from the past year, recognises and rewards the hard work and dedication of staff throughout their garden centres and restaurants.
The judging panel, which was chaired by Managing Director, Alan Roper, was made up of the group's buying and operations teams.
'Our centre and restaurant staff have worked incredibly hard this year and it was a really tough deliberation process,' said Mr Roper.
Garden Centre of the Year
'Garden Centre of the Year' was awarded to Newbridge Nurseries who joined the group in January 2015. 'I'm thrilled we won such a prestigious award', says manager, Steve Nicholls. 'It really has been the best 13 months of my career since we joined the group and with the help and leadership of Alan, we can see the light!'
Restaurant of the Year
The Vines Restaurant, based at Chatsworth Garden Centre, won the final award of the evening with Restaurant Manager, Eloise Young, who also manages The Garden Gallery at Matlock Garden Centre, taking to the stage. 'I want to thank my fantastic teams at both restaurants for all of their support and for helping me to grow in Blue Diamond.'
Also attending the event were the group's board members including Life Chairman and member of the founding family of Blue Diamond, Geoff Dorey, accompanied by his wife, Jenny; Sir John Collins, accompanied by his wife Sue; recent addition to the board, Patricia Alford-Burnett and Group Chairman, Simon Burke.
Retiring
Roy Walker, Manager of 3 Shires Garden Centre, was also honoured with a special mention and gift at the end of the ceremony. Over the next year, Mr Walker will be retiring after 18 years of outstanding contribution and dedication to company.