Zest 4 Leisure shortlisted in GYO Awards
Company: Zest 4 Leisure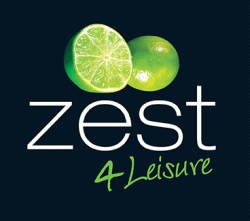 Outdoor garden furniture, wooden products and decorative garden structure specialist, Zest 4 Leisure has been shortlisted in the Best Container Growing Product category in The Great British Growing Awards 2021 for its Raised Herb Planter and Marford Hexagonal Planter Set.
The Raised Herb Planter is a compartmentalised planter ideal for herbs. A free-standing, easy access planting solution, it is deep enough to hold pre-potted plants and has a handy lower shelf ideal for pots and planting tools. Made from (FSC® C114990) timber from certified forests, it is a great-looking and highly functional asset to any garden. The Marford Hexagonal Planter Set is a trio of planters ideal for flowers, small shrubs or herbs and salads. Elevated off the ground for protection against the cold and damp weather, the set will also keep plants free from pests and weeds. Made from pressure treated wood from FSC® managed resources, the planter set delivers long lasting good looks, comprises small, medium, and large and comes ready assembled.
The Great British Growing Awards are sponsored by Grow Your Own magazine in association with Glee and look for 'horticultural heroes' in a host of categories as nominated by readers. Categories range from trusted celebrity gardeners, to bloggers, and inspiring gardens to organisations that go above and beyond to help growers up and down the country. The next stage of the awards is the shortlisted products being tested by the judges in mid-May.
Commenting on the shortlisting, Zest 4 Leisure's managing director, Steve Morgan said, "It's fantastic to get the approval of consumers and especially through a respected channel such as Grow Your Own. The GYO category is exciting and dynamic and it's vital that we all keep it so with innovative product development. I'm delighted Zest 4 Leisure products are getting such prestigious approval from such discerning consumers."
Zest 4 Leisure was established in 2005 to bring high quality, FSC® certified timber garden products to garden centres, online retailers, builders' merchants, and major purchasing groups across the UK. For further information about Zest 4 Leisure's GYO range and its decorative and furniture products, visit www.zest4leisure.co.uk.