Sunflowers bring cheer and cash to local charities
Company: Squire's Garden Centres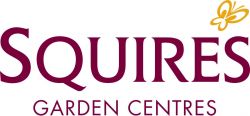 Squire's Garden Centres has raised £2,562.21 for numerous local charities thanks to their recent sunflower seed campaign.
In April Squire's gave away free packs of sunflower seeds to children to help brighten up their Easter holidays, and in return they asked customers to donate money to the charities that they support. The collection tins have been counted, and donations from the sunflower seed campaign and other recent fundraising initiatives has meant that Squire's has been able to donate over £2,500 to help various local charities.
Sarah Squire, Chairman of Squire's, commented, "We know that many charities have found it a challenge to raise money during the pandemic, so we wanted to do something to help them and cheer people up at the same time. Thanks to the generosity of our customers, we were able to donate this terrific amount to the various local charities that each of our garden centres support.
Squire's Centre Local Charity
Badshot Lea Woodlarks Camp Site
Cobham Cancer Research UK
Crawley Carers Support West Sussex
Frensham Phyllis Tuckwell Hospice Care
Hersham Elmbridge Mencap
Long Ditton Royal Star & Garter
Milford The Meath
Reigate SASH Charity
Shepperton Quest Riding for The Disabled
Stanmore Penniwells Riding for The Disabled
Twickenham Integrated Neurological Services
Washington Chestnut Tree House
West Horsley Horsley & Bookham Riding for the Disabled
Woking Woking Age Concern
Wokingham COATS For Crowthorne's Seniors