RHS Britain in Bloom competition returns for 2022
Company: RHS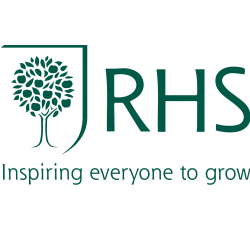 The Finals of the UK's largest community gardening competition – RHS Britain in Bloom – is back for 2022 and today unveils the groups in the running to be crowned champion.
Following a two-year hiatus, the finals for the UK's biggest gardening competition returns and will see 46 community gardening groups looking to wow the judges with their efforts to improve their local area this summer.
Groups from all four nations and regions will compete in one of eight categories as they look to secure a much sought after RHS gold, silver gilt, silver or bronze awards. Each category winner is then put forward to be considered for the title of the overall RHS Britain in Bloom Champion for 2022. The results and winners will be announced at an awards event in October.
Many of the competing groups in 2022 have been born out of or shaped by the pandemic. First time entrant Irthington in Bloom, in Carlisle, has its origins in the first lockdown when an enterprising horticulture student took over an abandoned school garden, growing fruit and vegetables for local people and sunflowers to help brighten moods and bring the community together. The group now stands at six members with intentions to create more space for wildlife.
Similarly, Amcotts in Bloom's central Tiddy Mun Trail, in Lincolnshire, was developed during school closures to provide science, history, geography and art education on a scenic walk through the area while Herm Island, in the Channel Islands, created a Zen Garden designed to offer a peaceful and sensually appealing rest space for those needing somewhere to escape to.
The announcement of this year's finalists follows a 42% increase in people looking to start up or join a community gardening group in January.
Kay Clark, RHS Community Development Manager, said: "We're excited that RHS Britain in Bloom UK Finals will return in full force this year, featuring new competitors, new audiences and underpinned by a new found admiration for all that our public green spaces provide and mean to us. With a noticeable increase in people looking to get involved in community gardening in recent years, there's never been a better time to shine a light on the positive impact community gardening is already having across the UK."
Finalists this year will be judged according to updated criteria that will help them to consider sustainability issues, with 91% of Britain in Bloom groups already reporting that this is one of their main motivations for participating in the Bloom campaign.
In 2021 and in the absence of the RHS Britain in Bloom Finals, groups were invited to participate in the RHS Community Awards – a digital event where judges identified outstanding entries across five categories including Nature Friendly Gardening and Planting with Purpose.
For more information about RHS Britain in Bloom or to find a community gardening group near you please visit: https://www.rhs.org.uk/get-involved/community-gardening