Poundbury Gardens donates gardening supplies
Company: The Gardens Group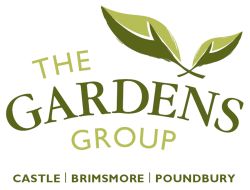 Poundbury Gardens near Dorchester has donated 30 plant pots, peat-free soil, fertiliser, bamboo sticks and two watering cans to Dorset County Hospital's Kingfisher Ward, which is growing its own sunflowers to tie in with this year's Dorset Sunflower Trail at Maiden Castle Farm. Planting seeds from last year's crop, children receiving treatment on the ward are growing their sunflowers on the outdoor balcony ready for a celebration of the unmistakable sunflower.
Jon Nash from Poundbury Gardens, explains: "Growing is such a positive activity for our health as well as for the planet, so it has been a real pleasure to help the Kingfisher Ward with their Dorset Sunflower growing project. The sunflower is a joyful and vibrant plant and the children will be able to achieve a big visual impact with their project. We can't wait to see the fruits of their labour on display in just a few weeks."
Due to be held from Monday 8 to Saturday 20 August, depending on Mother Nature, the Dorset Sunflower Trail at Maiden Castle Farm near Dorchester is open to the whole family and half of the profits will be donated to each Dorset County Hospital's Kingfisher Ward and Cherkasy Hospital in Ukraine.
For more information about visiting the Dorset Sunflower Trail, please visit www.maidencastlefarm.co.uk/sunflower-trail.
Picture caption: (L-R) Jon Nash and Katy Bidwell from Poundbury Gardens donating sunflower growing supplies to Katie Adair-Charlton and Paul Myatt from Dorset County Hospital Charity's Kingfisher Ward Playteam