Perennial event at The Laskett
Company: Perennial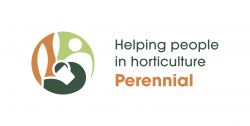 Perennial, the charity for people working in, or retired from, the horticulture industry, held a corporate event at its newest garden The Laskett in Herefordshire on November 24th.
Perennial has a long history of working with a wide range of partners and trade associations to safeguard all those who work in the UK horticulture industry.
Those present enjoyed an informal brunch, talk, networking opportunities and tour of The Laskett, one of England's most hidden and private gardens, generously bequeathed to Perennial by Sir Roy Strong.
The event included addresses by Peter Newman, Perennial's Chief Executive and Anita Bates Perennial's Director of Marketing & Fundraising, followed by a Q&A and audio guided tour of the Laskett Gardens with narrative by Sir Roy Strong. Ben Preston and Philip Teague from Perennial's gardens team were also on hand to answer any horticultural related queries.
Peter Newman, Chief Executive, Perennial, comments: "At Perennial, we have a rich tradition of working closely with our supporters for the benefit of all of those in the horticultural industry. This event, at the stunning Laskett, was an opportunity to bring together supporters and friends to show our appreciation and look towards what we hope will be a successful 2022."
The gathering, which was originally due to take place on September 28th, but postponed due to the fuel crisis, was an opportunity to reflect on a challenging 18 months and plan for a brighter future, now that signs are positive of an emergence from the pandemic.
If you would like to get involved with your industry charity, please contact the Perennial Corporate Partnership team. Organisations of any size are welcome join to raise awareness of the work of Perennial and show your support for those working with plants, flowers, trees, grass or landscaping. To find out more visit perennial.org.uk/home/getinvolved/perennial-partners.
Perennial assists with financial support, benefits and debt advice, training and career support, mental health and wellbeing support, a legal helpline and support for families. If anyone working directly with plants, trees, flowers or grass has a problem, however large or small, they can pick up the phone to Perennial and know that the charity will make sure they receive the support they need - for themselves and their family. As well as its range of frontline support services, Perennial provides services and information to help prevent people getting into deeper difficulty.
The team understands the devastating impact of bereavement, ill health, homelessness, redundancy and family breakdown and appreciates that anyone can experience financial, mental and physical health difficulties. Life's challenges can be overwhelming, but Perennial is always on hand to provide guidance and support.
About Perennial
Perennial is the safety net for people in the horticulture industry and is here to help individuals working in, or retired from any job involving trees, plants, flowers or grass. Perennial's help and support is free and confidential. The helpline is available on 0800 093 8543 and you can also visit perennial.org.uk/help to find out more.