Company: Greenfingers Garden Re-Leaf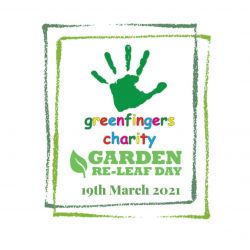 If you are struggling to think of something to do for the forthcoming Garden Re-Leaf Day, then why not join the teams from Hornby Whitefoot PR, Deco-Pak and Garden Trade News on their ambitious virtual Land's End to John O'Groats walk – that's 603 miles as the crow flies.
Kimberley Hornby, MD of Hornby Whitefoot PR explains all: "Craig Hall (Deco-Pak) and I have supported the Garden Re-Leaf walk for many years, and I've been trying to rope in Alan Burdon from GTN for quite some time. We knew we wanted to do something big to help Garden Re-Leaf celebrate its 10th anniversary in 2021, so figured we'd walk the length of the country! We have 30 days to complete the challenge but, even then, it's still a lot of walking. Add to that the fact that we're all having to walk separately, due to Covid restrictions, and it felt right to expand our team a little bit more and potentially help others who might have been struggling for ideas on what to do this Garden Re-Leaf Day. So, if you fancy making March the month of walking, and want to join in the fun then we'd be happy to have you on board!"
Walkers taking part in the virtual Lands' End to John O'Groats walk are welcome to walk as far or as little as they can manage throughout the month. All distances will be added to a running total, with ongoing support throughout the month via a dedicated WhatsApp group and video chats.
To join the Land's End to John O'Groats crew please email Kimberley Hornby on kimberley@hornbywhitefootpr.co.uk to find out more.
You can also donate to the fundraising efforts by visiting www.justgiving.com/team/LandsEndtoJohnOGroatsvirtualcrew