GIMA Innovators' Seed Corn Fund in Partnership with Glee
Company: GIMA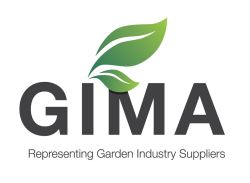 GIMA, in partnership with Glee, are delighted to be able to offer an annual grant of up to £6,000 to help launch innovative, exciting, never before seen products for the gardening market.
If you have a new product or invention, and would like to showcase it to leading manufacturers, retailers and distributors in the gardening industry, then this could be just the help you need to get your product to market.
Judged by a panel of industry experts, the GIMA Seed Corn Fund will be awarded to the most innovative and unique product offering the greatest commercial opportunity in the market.
The winning entry will be announced at the annual GLEE trade show, attended by thousands of garden industry buyers and decision makers held at the NEC in June 2023.
Closing date for entries Wednesday 31st May 2023
What's included:

A grant of up to £6,000 will be available to fund the following:
Free exhibition space at Glee, the UK's leading garden retail trade show
Support with design, development, manufacturing or marketing costs – £3000
Business consultancy with an industry expert – £1,000
Free Half page advert in the GIMA New Product Digest publication
GIMA membership for 18 months
ACID (Anti Copying In Design) membership for 1 year
Free PR support around the GLEE trade show
GIMA Innovator's Seed Corn Fund 2022
Talking about the value of the win, Qwickhose's Michelle Doughty said, "Winning the GIMA Innovators Seed Corn Fund was a huge confidence boost for us. It is no mean feat completely redesigning a product that has existed for as long as anyone can remember! The award provided us with an invaluable sales pitch, which assisted in generating sales. We know we have a fantastic product; we just need to educate people on this and mentioning the GISCF award gets people's attention and instils a confidence in them to make the purchase."

How to Enter
If you are interested in applying please complete the entry form and return it to us by Wednesday 31st May, 2023. The winner will be announced at Glee 2023.

Eligibility
The fund is open to, inventors, small businesses, start-up businesses .
They must not have exhibited at GLEE before.
Products must be developed to a sufficient stage to be suitable and ready for market
Applicants must ensure that all reasonable design protection is in place prior to submitting their entry.
Non disclosure or confidentiality agreements can be signed if required.
Terms and Conditions


*Glee to fund the winner with a stand package up to the value of 6sqm free of charge either as space only or shell scheme at the next Glee taking place in the following calendar year. Any additional costs of attending the exhibition to be met by the winner.