GIMA Charity Golf Day 2023 – the results
Company: GIMA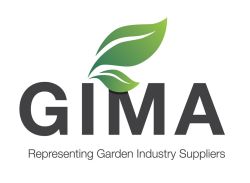 Earlier this month over 100 golfers enjoyed a fun-filled day of golf, networking and fundraising at the 13th annual GIMA Golf Day, with the Zest team walking away as course victors once again having missed out on the trophy at last year's event.
Taking place at Belton Woods Hotel & Golf Club in Grantham, Lincolnshire, 25 four-ball teams tackled the Lakes course for the first time, which extends 6,776-yard and carries a par 72 handicap. Back as champions were the Zest team, who first scooped the win in 2021, with a score of 87. Following close behind were the Durstons and Glee team with 85 points, and Leon Boot in third with a highly respectable 84 points. The winners of this year's booby prize were Woolcool (Horticool).
Following a sunny day on the course, the players enjoyed an al fresco dinner and drinks before all the day's awards and accolades were given out. An auction and raffle completed the festivities, together raising funds for the Greenfingers Charity.
The 2023 winner's roster
A popular part of the course, the Beat the Pro hole this year saw eight golfers earn bragging rights. They were Ben Walton and Charles Fairway from Woodlodge, Simon Bourne and Niall Mulcahy, both playing as part of the Westland South team, Derek Bunker, Tom Stolworthy of Treadstone, Jonathan Hirst from Team Hartman, and Gordon Cheeseman from Leon Boots.
The course also offered 'nearest the pin' challenges on holes 2, 5, 8 and 17, with John Birch, James Mitchell, Ron Craik and Colin Stephens winning on each hole respectively.
This year's longest drive on the 18th hole came from Alex MacMillan of team Vitax. Finally, new-for-2023 were the best and worst pair scores, with Gordon Cheesman and Mike Lind from team Leon Boots taking home the highest score, whilst Bob Marley alongside Boyd Douglas-Davies were lovingly crowned 'worst pair'!
In addition to the golfers who made the day such a success, the event was also kindly supported by a wealth of sponsors who provided raffle and auction prizes, sponsored the holes and even provided refreshments around the course at special 'drinks holes'. Thanks to this year's sponsors Smart Garden, RocketGro, Ninja, Meadow View Stone, Durston Garden Products, Hozelock, Zest, Premier Decorations, Woodlodge, SBM, Woolcool, Bathgate Silica, Decco, Hornby Whitefoot PR, AHS, and Imprint for their support. Thanks also to those who kindly donated prizes for the raffle, including Ninja, Maze, Fandango Fire Tools, Rollins, Elho, Capi Europe, Hozelock, Premier Decorations, Zest, Flymo, Clarins, Woodmansterne, Evergreen and Leon Boots.
Thanks must also go to the team from Smart Garden who during the auction paid for a team of 10 to work within a Greenfingers garden. GIMA Director, Vicky Nuttall, GIMA President, Jenny Douthwaite and Vice President, Kate Ebbens, were also auctioned off to Polhill Garden Centre, where they'll spend a day on the shop floor. Finally, Woodlodge dug deep in order to 'win' Greenfingers Director of Fundraising & Communication, Linda Petrons, for one day. Linda will shortly join the Woodlodge team at their Tetbury site.
All money raised on the day will go directly to the Greenfingers Charity, with the fundraising total set to be revealed at the forthcoming GIMA Awards, which this year will take place on October 19th.
Speaking about the day, GIMA Director, Vicky Nuttall said: "I love how every year the GIMA Charity Golf Day develops. Whether it's more golfers hitting the course, extra prizes for the raffle and auction, or brands vying for a sponsorship spot, it's fantastic to see so many support the event. Whether it's for networking or to support the fundraising for Greenfingers, I'd like to say a big thank you to everyone that got involved. It was a superb day and we're already looking forward to the 2024 event."
Linda Petrons, Director of Fundraising & Communications at the Greenfingers Charity added: "On behalf of everyone at Greenfingers Charity, thank you GIMA for another fabulous charity event. Your generosity throughout the day and into the evening is hugely appreciated by us all but more importantly, the hundreds of children and families we support."
Upcoming GIMA events
Tickets are already selling fast for the forthcoming GIMA Awards. To avoid missing out please visit https://gima.org.uk/gima-awards/
For further information please contact the GIMA team on (01959) 564947 or info@gima.org.uk