Get your dose of Vitamin G this National Gardening Week
Company: RHS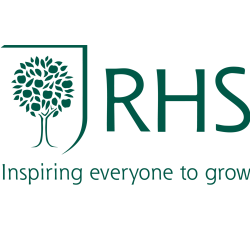 As the UK has come to appreciate rely on its gardens and green spaces more than ever over the last year, the Royal Horticultural Society is encouraging the nation to celebrate the feel-good power of gardens for National Gardening Week, 26 April – 2 May 2021. This year, RHS is encouraging everyone to 'Get Your Dose of Vitamin G' by taking a few minutes each day to connect with nature.
"Vitamin G is 'green', and research has shown that getting a daily dose improves our sense of personal wellbeing," explains RHS Director of Science Professor Alistair Griffiths. "Aim to bring green into your daily life as much as possible for maximum benefits. There are dozens of ways to connect with nature, and you don't even need to have your own garden to get your Vitamin G."
Throughout the week, the RHS will be posting inspirational ideas on its social media channels to show how easy it is to get a dose of Vitamin G. People can join in by posting what they are doing to feel good in the garden on Facebook, Twitter and Instagram using the hashtag #NationalGardeningWeek.
Gardeners have long touted the health benefits of their hobby, but a raft of new research by the RHS and others has shown the tangible difference that plants and gardens can make to our mental and physical health. An RHS study in collaboration with the University of Sheffield published last year1 showed that adding plants to a paved front garden could reduce stress levels as much as 8 weekly mindfulness sessions. Meanwhile, recent Harvard research2 showed that 30 minutes of gardening can burn as many calories as playing badminton or practising yoga.
Here are a few easy ideas anyone can do to get a dose of Vitamin G this National Gardening Week:
Take a mindful moment in your garden or local green space: pause for a minute to appreciate the new green leaves, listen for birdsong or enjoy the scents of spring blooms to refresh your mind and senses.
Bring the outside in: if you're working from home, add a green, leafy houseplant to your desk or near your work area – studies show this can reduce stress, increase productivity and attention span and improve reaction speed!
Pep up your plate: have a go at growing some quick herbs, salad leaves, or microgreens on a windowsill, which can be ready to harvest in just a few weeks to add a burst of green goodness and home-grown flavour to your meals.
Plant up a container to make you smile: choose a combination of colourful or scented flowers, tactile grasses and lush foliage to create a cheerful spring display to greet you whenever you leave or return home.
Green up your everyday: think about how you can connect with nature in your day-to-day activities – could you walk or cycle through the park on the way to the shops, have lunch al fresco or do a workout in the garden?
www.rhs.org.uk/nationalgardeningweek