CJ Wildlife set to climb Snowdon to raise money for two Shropshire charities
Company: CJ Wildlife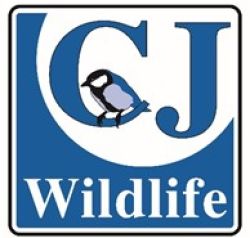 Staff from the Upton Magna based business, CJ Wildlife, will be lacing up their walking boots as they prepare to climb Mount Snowdon to raise vital funds for two Shropshire charities, Severn Hospice and Hillbrae Rescue Kennels.
The team of 22 colleagues will be taking on the epic 3,560ft challenge to reach the summit on Saturday 21 October, which can take up to ten hours, with the aim of raising £1,000 for the organisations.
Kirsty Windley, Head of Customer Service for the popular wildlife brand, said: "We're really looking forward to getting out there to raise funds for these worthy local causes.
"This will be some of the group's first significant hike, but we're determined to get everyone to the top with some morale support and motivation! It's going to be tough, but knowing that two amazing charities will benefit from our efforts will keep us going on the mountain.
"CJ Wildlife's roots have been in Shropshire for 36 years, so being able to give back to the local community is a great feeling. I know that many of our customers are already supporting us, and I hope members of the community will donate whatever they can, too!"
Severn Hospice has been providing free care and comfort to Shropshire, Telford, and Mid Wales families for nearly 35 years. It works tirelessly to ensure those living with incurable illnesses and their loved ones are supported and cared for. Since opening, the hospice has cared for over 34,000 service users, but as an independent charity, two-thirds of their running costs must be fundraised or donated to keep the hospice going.
Hillbrae Rescue Kennels cares for stray dogs and other unwanted pets which have been surrendered or abandoned. The Telford based rescue provides food, shelter and love before seeking to rehome the animals to new, loving families. If required, dogs are also provided with necessary veterinary care, all of which is paid for by the kennel.
Sponsorships like the Snowdon Challenge by CJ Wildlife help contribute to these charities running costs so that they can continue their excellent work in the local community.
Marty Burrel, from Hillbrae Rescue Kennels commented: "The challenge set by the team at CJ Wildlife is amazing! The money raised will help us to continue our work to provide shelter, love, and care to dozens of unwanted dogs and other animals while we actively seek new, permanent homes for them."
"Donations enable us to get the dogs neutered so that we don't add to the unwanted and stray population, we chip all dogs to save them from being lost and all rehomed dogs are vaccinated before they leave."

To donate to CJ Wildlife's Snowdon Climb Challenge or to keep updated on their progress, head to their Give Wheel page: www.givewheel.com/fundraising