British Garden Centres raise a huge £8800 for Macmillan's Coffee Morning
Company: British Garden Centres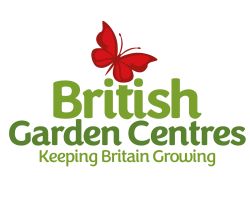 Family-owned chain, British Garden Centres, has been busy fundraising throughout their stores for the national Macmillan Coffee Morning which took place at the end of September. The garden centre group beat last year's total and raised an impressive £8814 from Friday 30th September and across the weekend.
Each of the stores held its own event as part of the annual Biggest Coffee Morning, which encourages people around the country to raise money for the cancer support charity. With one in two people facing a cancer diagnosis in their lifetime, the funds raised will help towards maintaining the Macmillan support that provides specialist health care, information, and financial support to people affected by the disease.
Each of the store's teams supported with a fundraising weekend where they decorated their restaurants, invited customers to enjoy a hot drink and slice of cake, sold tasty treats and hosted bake sales, organised raffles, as well as serving teas and coffees to raise money and boost awareness of the charity's important work.
Chapel Garden Centre in Skegness, Woody's Bar & Restaurant in Woodthorpe and East Durham Garden Centre in Easington raised just under £2500 between them with their charity events generously supported by both customers and staff.
Last year, the British Garden Centres Group hosted a Macmillan Coffee Morning and raised over £8,500 for the charity across their 58 restaurants.
Ricky Towers, Restaurant Director at British Garden Centres, said, "As a group, we choose charities close to our hearts. We are proud to support Macmillan Coffee Morning across our garden centres and restaurants. The teams at our stores and their customers enjoy the occasion and really show their support for this fantastic charity. Much of the charity's work is done by volunteers, and it relies entirely on public donations so the stores in the British Garden Centres family are always keen to make a difference."
For more information about British Garden Centres, please visit www.britishgardencentres.com.