BALI asks members to pledge mental health support
Company: BALI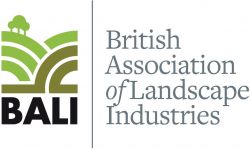 The British Association of Landscape Industries is launching a mental health initiative, focusing on the often-overlooked importance of mental health support in the landscaping and horticulture sectors.
The Association is asking its members to pledge to support mental health in the workplace and has committed to providing members with access to mental health training. It has partnered with EDP Training to deliver a series of Mental Health First Aid England (MHFA) courses, starting in November 2021. It is the Association's aim to support all its members to have at least one trained Mental Health First Aider in their teams by 2023.
With the growing impact of the coronavirus pandemic, mental health support has never been more important. One in four people experience poor mental health every year, with men between 40-49 years old at the greatest risk of experiencing a mental health crisis – demographics enormously represented in our sector.
One in six workers will experience depression, anxiety or problems relating to stress over the course of their lifetimes. With mental health problems costing businesses £1,300 per employee every year, there are key business incentives to improve pastoral care.
As Health and Social Care Secretary of State, Sajid Javid stated at the recent Global Mental Health Summit 2021: "Our mission must be for mental health to be treated with the same urgency as physical health. After all, its effects can be just as harmful." He went on to say that: "In England, we've committed an extra 2.3 billion pounds per year to transform mental health services by 2023, expanding them to reach families, communities, workplaces and schools."
Key facts about mental health in the workplace
18 people are lost to suicide every day in the UK
Suicide is the single biggest killer of men under the age of 45
Male site workers are three times more likely to die by suicide than the average daily rate for men
69% of UK line managers say supporting employee wellbeing is a core skill, but only 13% have received training