An 85-year love affair with gardening
Company: Squire's Garden Centres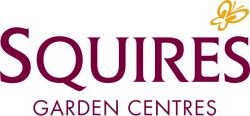 Squire's Garden Centres celebrates its 85th Anniversary this year. The company was incorporated on the 8th July 1936 and the original certificate of incorporation, though faded over time, still hangs on the boardroom wall alongside the first handwritten bank statement.
Sarah Squire is now Chairman, and she tells us a bit about the changes in gardening and garden centres over the last 85 years.
How did Squire's come about?
My grandfather D.J. Squire (1905 – 2003) started our business. He was head gardener and sports coach at the Police orphanage in Twickenham and a keen long-distance runner with Thames Valley Harriers. When the orphanage closed in the mid-1930s he was made redundant. This was a time of high unemployment and unable to find alternative employment and with a young family to support he decided to start his own nursery and landscape gardening business. He worked hard and was soon able to rent a nursery and then buy a nursery. During the Second World War the company built Anderson air raid shelters in the Twickenham area and turned the nurseries over to food production. Land Girls were enlisted to help on the nurseries and later in the war Italian and then German prisoners of war were brought in to assist from the large prisoner of war camp at Kempton Park Race Course.
With D.J.'s blessing his son, my father, Colin Squire who is also 85 this summer, developed the company into one of the first garden centre businesses in the UK when he opened Squire's in Twickenham in 1964. Today we operate 16 garden centres located in Surrey, Sussex, Middlesex and Berkshire. This relatively tight geography means that the senior team can visit each centre frequently and we all know many of our colleagues very well and are privileged to get to know some of our customers too. It means we can do our best to keep the family feel of our centres. I believe our centres should have the freedom to have their own character and personality, like siblings, but that there should be a family resemblance because we share the same standards and values.
What does gardening mean to you?
Gardening is very much a family tradition, it is in our DNA, and we are very proud to be an independent family-owned garden centre group, firmly rooted in the communities we serve.
Gardening is great because it gets you out in the fresh air, is good exercise, connects you with nature and gives you space to think and clear your mind. It is so therapeutic to nurture plants and see them grow. I defy anyone not to feel relaxed and let the cares of the day slide away in the garden.
How have garden centres changed?
The early garden centres were a far cry from today's businesses. They sold plants and gardening products, usually from converted greenhouse buildings that were nowhere near the shopping environment customers quite rightly demand today. From the 1980's, garden furniture and BBQs started to take off, and then cafes became an intrinsic part of the experience. At the same time garden centre businesses invested in their buildings to create more attractive, better insulated and water tight places to shop. Today we aim to provide our local communities with superb quality plants and gardening products as well as attractive ranges of garden furniture, BBQs and allied products, and a truly enjoyable garden centre experience.
Have plant trends changed over the years?
Plant trends come and go but many plants are just as popular now as they were 85 years ago, and for good reason - because they do well in people's gardens and are reliable performers. Roses, Clematis and Lavenders are perennially popular, and there's increased demand for 'grow your own' fruit & veg and large statement plants. Planting for wildlife is a trend which quite rightly keeps on growing in popularity. Our gardens have become such an important resource for native wildlife with the urbanisation of the last hundred years or so. We are also seeing a resurgence in bright colour schemes this year as we all look for something cheerful.
Proud to be British
We are proud that 80% of our plants are grown in Britain, many very locally indeed - this supports local producers and means that customers can choose from the freshest possible stock which hasn't travelled far from nursery to garden centre.
How gardening helped people get through lockdown, and why it's cool again
Gardens became sanctuaries for many people during lockdown, especially with more people working from and spending more time at home. Gardens and open spaces have become more important to people and gardening, dare I say it, has become cool again. And its popularity continues to rise with research by the Horticultural Trades Association (HTA) showing that lockdown in 2020 created 3 million more gardeners.
With people spending more time at home again in 2021 it is the perfect opportunity to make your garden, no matter what its size, look its best. But it is not just about looks. It is a fact that gardening makes many people feel happier, healthier and more in tune with nature.
I am so proud of all my colleagues who have done, and continue to do, their utmost to keep our customers and each other safe during these extraordinary times. They have faced everything the last eighteen months has thrown at them - from shutting down during the first lockdown to re-opening with rigorous Covid precautions and challenges with the availability of stock - with care, commitment and good humour, not to mention sheer hard graft.
What are you doing to celebrate the 85th Anniversary?
Look out for special flowerbeds our garden centre teams have designed to celebrate our '85 years' in plants. We are also offering a special Anniversary Cream Tea in our Café Bars in July and August.
Find your nearest Squire's Garden Centre or buy online for local delivery at: www.squiresgardencentres.co.uk