AMES UK recognised for support of their workforce
Company: AMES UK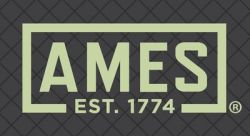 The unprecedented changes that have taken place in the AMES UK & ROI businesses over the past 2 years have been clearly evident to their customers. Behind the scenes, however, the tranformation has gone well beyond business processes, systems and manufacturing investment. The entire workforce has seen an extensive employee engagement programme developed and implemented to support them through the business transformation.
AMES UK have invested in a generous employee rewards programme, upgraded tools and equipment and created a strong leadership team. They have transformed internal communications and delivered a measured culture transformation.

Thanks to this focus on the welfare of their people, AMES UK were shortlisted in the 2021 Engagement Excellence Awards for recognition as a business that has delivered 'Most impactful business transformation to support their workforce'. The awards are held annually by Reward Gateway who specialise in employee engagement programmes and work with some of the UK's largest organisations.
A group of employees from all parts of the business were chosen to attend the awards ceremony at Tate Modern on Thursday 4 November. Each person travelling to the awards was singled out for their special contribution to AMES workforce engagement.

Nicola Sykes, AMES UK People Director commented "Our people are at the core of our future growth and success, so it's critical that we put employee engagement and reward at the centre of our strategy. It's especially rewarding to have our success recognised by an external and independent organisation."