A new sustainable era for grassroots football
Company: Wildlife World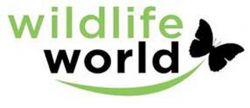 Sponsorship from local employer, Wildlife World, based in Tetbury, Gloucestershire, has helped Oxstalls United become the UK's first grassroots football team with shirts made from bamboo - a fast-growing, super sustainable material; significantly reducing the use of plastic.
Wildlife World, Europe's leading designer and manufacturer of wildlife products based in Chavenage, Nr. Tetbury, Gloucestershire, has sponsored Oxstalls United's new bamboo shirt which was unveiled at Forest Green Rovers New Lawn Stadium with Dale Vince on Saturday 21st August 2021. Marking a groundbreaking first bamboo kit for grassroots football in the UK with hopes that many other football clubs across the country are inspired to follow the examples of Oxstalls United and Forest Green Rovers to lead the way in sustainability to fight climate change.
Mark Pitman, General Manager at Wildlife World, says, "We've always had a strong sense of environmental responsibility here at Wildlife World. Sponsoring Oxstalls United's bamboo kit allows us to help promote a more sustainable future and support one of our local teams, managed and founded by one of our talented workshop craftsmen, Dave Frost"
Dave Frost, a workshop craftsman at Wildlife World and manager/founder of Oxstalls United, explains: "A lot of hard work has finally brought us to the unveiling of our new shirts at New Lawn. Sourcing a bamboo kit for Oxstalls United for our first season as a new club would not have been possible without support from Wildlife World. I want to thank my employers and Dale Vince, and those within Oxstalls United who have helped. I can't wait for the season to start and look forward to seeing the new shirt in action!"