Demand for horticultural training surges, says RHS
Company: RHS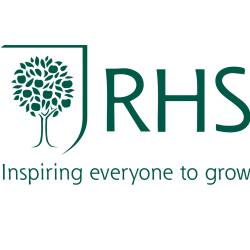 The Royal Horticultural Society (RHS) has reported a 58% increase in applicants for its work-based training programmes in 2021 – the highest in decades – as many reconsider their post-pandemic career options.
The charity has seen 800 people apply for 40 positions with numbers up across two of its three programmes – by 60% for its entry-level apprenticeship scheme and 81% for its Specialist Horticultural Placements programme. Applications for the Diploma in Horticultural Practice remained stable.
A significant number of apprentice applicants were career changers with 25-34 year olds accounting for 39% of applicants and 35-44 year olds for 17%. Around half (49%) were women.
For those apprenticeships based at RHS Garden Bridgewater in Salford, which opened to the public in May, the number of applicants was up 137% on 2020.
The vibrant horticulture industry alone is worth £24bn to the UK economy each year and provides a multitude of further economic, environmental, health, and social benefits. Building a highly skilled workforce will be crucial to ensuring the industry continues to be at the forefront of the transition to net zero, promoting biodiversity, and improving public health outcomes.
Demand for skills is only set to grow in the future, particularly for more specialist, technical and supervisory roles. This is down to factors including an ageing workforce, relatively low number of apprentices across the sector and the increasing importance of skills such as soil science, landscape design and biosecurity.*
Suzanne Moss, RHS Head of Education and Learning said: "There are many fantastic career options within horticulture - from garden designer to plant health scientist or head gardener - and it's no surprise that more people are keen to work within a thriving industry that brings joy to communities, boosts wellbeing, and supports the environment, economy, and food security.
"There is a long way to go if we are to face down the skills crisis within horticulture but the growing appetite for gardening based roles shows the importance of the sector and benefits of continued investment in adult education.
The new intake of apprentices and Specialist Horticultural learners start on 3rd August across the five RHS Gardens – Wisley in Surrey, Bridgewater in Salford, Harlow Carr in Harrogate, Hyde Hall in Essex and Rosemoor in Devon.
In addition to on-the-job training programmes hosted at RHS sites, people can also apply for RHS-accredited qualifications that can be studied at over 80 learning centres across the UK, including via distance learning.

Further information can be found on the RHS website at: www.rhs.org.uk/education-learning
*2019 Horticulture Sector Skills Survey, a report by Pye Tait Consulting for the Ornamental Horticulture Roundtable Group: www.rhs.org.uk/science/pdf/horticulture-skills-report/horticulture-sector-skills-survey-report.pdf
A post-application survey sent to the 800 applicants found that 88% wanted to pursue a professional horticultural career, while 74% considered themselves to be career changers (from 139 responses).
The RHS has also contacted unsuccessful applicants to advise on other training opportunities and routes into the industry.