Thrive helps more people access health benefits of gardening
Company: Thrive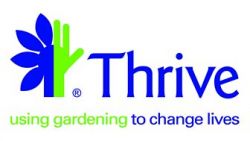 Creating gardening projects to help improve people's health is set to get easier thanks to a new initiative from horticultural therapy charity Thrive.

Thrive is launching a new training course offering online and flexible learning for those looking to establish services that harness the healing power of gardening.

'Setting up a Social and Therapeutic Horticulture Project' will explain the dos and don'ts of starting a new venture, from how to select a site, to budgeting and creating partnerships.

Thrive's Training Manager Damien Newman said: 'With the increasing understanding of how gardening can improve health and wellbeing, more people are looking to create Social and Therapeutic Horticulture (STH) projects, particularly to address mental ill health, isolation and loneliness issues in their communities.

'Thrive will be using many years of experience setting up therapeutic gardening programmes at our 3 centres to help people avoid common pitfalls and mistakes. Every STH project is different, but this course aims to make the journey to success smoother and easier.'

The interactive course, which includes live virtual sessions with Thrive tutors, offers flexible learning to fit around students' work and home commitments.

Find out more at:
https://www.thrive.org.uk/get-training/courses-and-workshops/setting-up-a-social-and-therapeutic-horticulture-project---blended