Established Website and Internet Business For Sale
Company: Quinton Edwards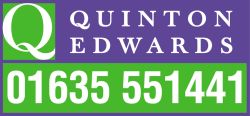 Established Website and Internet Business For Sale

Available for Relocation

Well renowned specialist web business which sells a superb range of top fruit and soft fruit.
The business sells directly to the public via the website, with stock currently self grown, contract grown or bought in.

We understand that the requirements for a site would be circa 3 - 5 acres with a packhouse and perhaps one or two polytunnels for the more tender fruit such as figs and grapes.

The business is easily scalable, and we understand that turnover could be trebled or even quadrupled very quickly with a larger premises and more staff.
This is an excellent opportunity to take on a established successful web based business with significant potential for the future.

Our Ref: 0317