The Constant Garden Collection by Henry Bell continues to flourish
Company: Henry Bell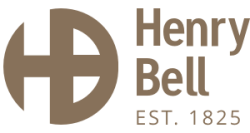 The Constant Garden Collection from Henry Bell continues to bloom as it introduces new products to the popular range of premium quality faux plants. The brand new additions for 2021 include the beautiful Faux African Lily Collection, magnificent Faux Tree Collection and the vibrant Faux Colour Collection.


Please come and visit us on our stand at Glee 2021 - HALLS 8-10 7A41.


Launched in 2020, the Constant Garden Collection is a premium, trend conscious collection of beautifully made faux plants. With an increasing interest and value for spending more time outdoors, the faux plants offer timeless features for both home and garden. From faux flowers to grasses, hanging flower baskets, and trees, the strikingly lifelike designs, colours, and textures are nearly identical to their botanical friends.
The collection comprises over 50 products including the Faux Rose Collection, Faux Ornamental Grass Collection, Faux Hanging Geranium Basket Collection and Faux Geranium Pot Collection. All the faux plants are UV protected ensuring they are protected from the damaging effects of heat and direct sunlight. Additionally, the plants come with care tips and advice allowing the consumer to fully benefit from the stunning and premium quality products.
For more information on Henry Bell, please visit www.henrybell.co.uk