Peckish recognised for its sustainable packaging at GIMA Awards
Company: Westland Horticulture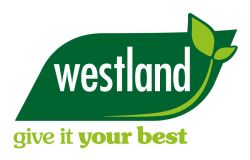 Peckish, the leading wild bird food brand by Westland Horticulture, is thrilled to announce that its Natural Balance Local Seed Mix was crowned the winner in the Best Sustainable Product Packaging category at this year's Garden Industry Manufacturer's Association Awards (GIMA).

The GIMA Awards celebrate product and marketing innovation in the garden industry and the annual ceremony is a highly anticipated networking event. Hosted by Welsh TV and Radio broadcaster, Gethin Jones, at Celtic Manor Resort in South Wales on Thursday 19th October, the judges commented that the Peckish Natural Balance Local Seed Mix is a "great bit of sustainable packaging design without losing the strong brand identity". The mix also picked up the category's Sustainability Champion accolade.

Peckish is committed to a sustainable future, and continually invests in sourcing the best local ingredients and reducing plastic packaging throughout its range. 100% of the ingredients used in the Natural Balance Seed Mix is sourced from UK and Irish farms and are rich in nutrients to help birds thrive all year round.
Rachael McWilliam, Head of Category & Brand, for Peckish, commented: "Winning the GIMA award for Best Sustainable Packaging really cements to us that we're on the right path as a brand that's always looking for ways to improve our environmental impact. At Peckish, we have a mission to support nature, with initiatives such as our 'field to beak' strategy, which strives to reduce waste, offset carbon emissions by reducing miles, and continued innovation into sustainable products.

"Later this year, we're excited to be launching a multi-platform campaign that celebrates the public's love of nature through the vivid colours wild birds bring to gardens during the grey winter months. We believe our campaign, 'Colour in your garden', which launches on TV on Christmas day, encapsulates the essence of Peckish; that we want to bring everyone closer to nature in the most sustainable way."

Find out more about Peckish at www.peckishbirdfood.com.