David Austin to showcase novel new blooms at RHS Chelsea Flower Show 2019
Company: David Austin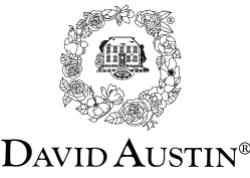 David Austin Roses is delighted to announce its attendance at RHS Chelsea Flower Show 2019, showcasing two glorious new personalities from its English Rose collection, Eustacia Vye and Gabriel Oak.
Thomas Hardy fans will recognise the new roses bearing the names of two beloved characters from the author's classic novels The Return of the Native (1878) and Far from the Madding Crowd (1874)
Named after the exotically beautiful but restless heroine of The Return of the Native, Eustacia Vye is an exceedingly pretty rose of soft, glowing apricot-pink. Each bloom is packed with multiple delicately ruffled petals, held on red-tinged stems. The blooms begin as shallow cups opening to full rosettes, revealing petals of a richer hue which gradually pale over time. With a delicious medium-strong fruity fragrance and bushy, upright growth, this is a strikingly beautiful variety.
Dignified, hardworking and honest, Far from the Madding Crowd's central male character is the inspiration for the aesthetically impressive, Gabriel Oak. A vigorous rose, bearing large many-petalled rosette blooms, this variety is very much in the style of the Old Roses. The outer petals of each bloom are a striking shade of deep pink which pale slightly over time, creating a most charming effect. Coupled with a wonderful, strong fruity fragrance, this shapely, rounded shrub exudes richness and abundance.
David Austin, Managing Director, commented: "As many will know, Chelsea Flower Show holds a very special place in our hearts. It is where in 1983 my father, David Austin Snr – or Mr A as he was known - introduced the very first English Rose varieties to overwhelming acclaim from the press and general public. The following year these beautiful, fragrant and hardy roses began to be recognised with the first of many gold medals at Chelsea.
"A calendar highlight for my father, it is a pleasure and a privilege to be exhibiting with two new English Rose varieties that were lovingly created and nurtured over the last nine years under his ever-watchful eye."
The two striking new roses will be seen for the first time in bloom at the show, creating the focal point of David Austin's Secret Garden themed display. As ever, this year's garden promises a true feast for the senses - a stunning show of scent and colour set in a beautifully fluid, circular design. Perfect for a moment of quiet reflection – and a favourite Hardy novel perhaps.