Stax expands sales team with East Anglia appointment
Company: Stax Trade Centres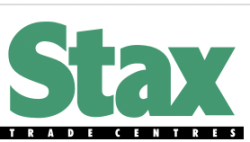 Stax Trades Centres recently appointed James Romaine as their sales representative for the East Anglia area – a new position created to ensure the region receives dedicated sales support.
The East Anglia region was previously part of a bigger sales territory, which has now been divided to ensure customers in the area receive an unbeatable wholesaler service.
James brings a wealth of knowledge to the Stax team, gaining over 30 years' experience in the garden furniture and DIY sector during his career; including previous roles at The Real Soil Company.

As a native to East Anglia, James knows the area well and is passionate about delivering great customer service to the local businesses he looks after in his role. He is now discussing pre-season orders for a wide range of garden supplies, arranging delivery for December/January with payment in April.
Who are Stax?
As the UK's leading non-food wholesaler, Stax supply a huge wholesale offering to both independent retailers and tradespeople alike. With six cash and carry centres across the country, Stax act as a one-stop shop for gardening supplies, building materials, electricals, homewares, kitchens, bathrooms and decorating essentials.

Their garden offering is vast, featuring a selection of outdoor furniture, growing media, hand tools, power tools and seasonal products, with their annual flagship garden publication 'The Big Green Book' highlighting their unbeatable product offering.

If you're a retailer or garden centre In the East Anglia area interested in finding out how Stax can support your business and increase your profit margins, get in touch today.
Contact James Romaine on james.romaine@stax.uk.com or call 07375 936 797.

Interested but not from East Anglia? Contact your local branch or rep for more details, details can be found at www.staxtradecentres.co.uk/branches