Bents raises a toast to it's 10+ Club members
Company: Bents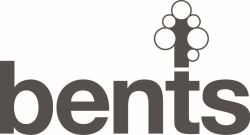 Bents Garden & Home has this year celebrated its 10+ Club - a club which welcomes colleagues with 10 or more years' service at the Warrington based garden centre - an event recognising a combined length of service totaling 1196 years.
Since it was launched in 2003 with initial numbers totaling 14, the 10+ Club has continued to grow with 97 members, 69 still working within the Centre and a further 28 retired colleagues.
63 current members recently joined the Bents' family and senior management for a special three course thank you meal and fizz reception, held in the Centre's Fresh Approach Restaurant. This year's event also recognised two of Bents' longest serving members; Ray Smith from Maintenance who has been part of the Bents family of colleagues for 45 years and Michael Seddon our Senior Retail Sales Associate for 40 years.
Says Matthew Bent, Managing Director at Bents Garden & Home: "We have an excellent team throughout the Centre, many of whom have been with us for a number of years, as demonstrated by the incredible combined length of service total. We were blown away when we worked it out to be 1196 years!
"And we continue to welcome new members with six colleagues joining this year, all of whom joined us in the Fresh Approach Restaurant for our annual celebration. It is a great way to recognise long-term commitment and we look forward to welcoming even more new members in the years to come."
Other highlights from this year's event recognised Bents' oldest member of the 10+ Club still working at the Centre at 77 and its youngest member at 29 years old.
Kristen, member of the 10+club, adds: "So much has happened at Bents in the time I have been here. The business has grown and developed so much but the care and attention they give to colleagues has always remained the same. The dinner is a great opportunity to get together and talk about things that have taken place and generally have a catch up with good friends."
In addition to Bents' usual colleague benefits such as birthday vouchers, birthday day off, pension scheme and Benidorm leave, members of the 10+ Club also receive additional holidays and an annual gift such as Hotel vouchers every year.
The club also includes retired colleagues who were original members many of whom continue to attend the annual dinner provides the ideal opportunity to meet up with old friends and colleagues. The lavish three course meal was all hand crafted and home made by Bents' in house brigade of chefs.