Gardeners like wildlife… and wildlife lovers like gardening
Company: HTA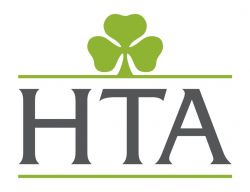 It will come as no surprise to hear that gardeners and wildlife lovers go hand in hand. The latest HTA Market Information special feature on wildlife looks at the crossover in demographics and interests between keen gardeners and those who love wildlife. It also looks at how the industry can tap into this and highlights some garden businesses who are already working with their local Wildlife Trust.
People who regularly do gardening as a hobby or get a good deal of pleasure from their gardens, are more likely to like learning about nature and wildlife than the general population.
24% of keen gardeners usually watch environmental/wildlife programmes on TV
47% of keen gardeners bought wild bird food in the last year (versus 24% of the general population)
Gardeners are twice as likely to be a member of a wildlife or animal trust
46% of garden lovers agree they would never buy toiletries or cosmetics that were tested on animals
The hedgehog National Garden Gift Card design continues to sell more than all the other designs put together!
People with an interest in wildlife are more likely than average to get a good deal of pleasure from their gardens or regularly do gardening as a hobby. The average British adult spends £87 per year on their garden, but the average garden spend amongst Wildlife Trust members is over twice as high.
Some HTA members are currently working with their local Wildlife Trust (17%) or are interested in doing so (55%), and their collaboration provides mutual benefit.
Key benefits include:
Showing your customers that you are supporting a cause that is important to them
PR and brand awareness – helping to reach larger new audiences
Education for business and staff alike which can be passed onto customers
The report includes case studies with:
Black Birches Garden Centre and Shropshire Wildlife Trust
Squires Garden Centres and Surrey Wildlife Trust
Bosworth's Garden Centre and the Wildlife Trust for Bedfordshire, Cambridgeshire & Northamptonshire.

Download the full report from
https://hta.org.uk/learn-develop/market-information/special-features.html
Look out for further 'special features' in 2019.