Green-tech's successful Training the Trainer Chemical Workshop moves on to Scotland
Company: Green-tech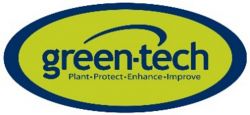 Green-tech's Chemical Workshop – Training the Trainer; held at Capel Manor College in London on Wednesday 29th May was well attended and regarded as a great success by the delegates who attended.
Training and workshops were delivered throughout the event from industry- leading guest speakers including Advanced Invasives, Amenity Forum, Bayer, Belchim, ICL and JSD Rail. Subjects covered included the future for weed, pest and disease management in the amenity sector; getting the best out of your selective herbicides; Japanese knotweed control, sprayer calibration, nozzle selection, choosing the correct chemical for the application, the future of glyphosate and alternative options; policy changes and updates to license requirements.
Green-tech ran this as a free event which included lunch and received in excess of 40 delegates who were able to network with like-minded peers in the industry. Delegates collected BASIS Professional Register points for the sessions they attended.
Sales Director Richard Gill commented, "This is our third Chemical Workshop – Training the Trainer and we have been staggered by the positive response. I am grateful to our industry partners for sharing their wisdom, experience and advice with us. We had a fantastic mix of delegates which sparked some interesting and lively discussions. Our next workshop is scheduled for Wednesday 10th July in Scotland. It will be held at SRUC Oatridge Campus in Ecclesmachan, Broxburn, West Lothian."
Guy Barter from RHS, Chief Horticulturist who attended the event fed back, "Thanks to all at Green-tech for generously sponsoring this event. We lay on events and understand the work involved. I and my colleagues are FACTS and BASIS qualified and value this opportunity for continued professional development, we particularly appreciated insights into industrial weed control, the issues around glyphosate and the current position on turf herbicides and information on glyphosate alternatives such as pelargonic acid. It was especially useful to be presented with some peer reviewed research on Japanese knotweed control; it was good to have balanced and realistic summary of what can be expected. Despite this being the busiest time of summer for many people attendees stayed for the lunch provided by Green-tech so there was ample time for the most important part of any meeting; networking with our counterparts in the industry"

Anyone interested in the Scottish workshop should email marketing@green-tech.co.uk or visit www.green-tech.co.uk/chemical-workshop and complete the online form.