Hornby Whitefoot PR: leading the way in helping garden brands to build unrivalled awareness
Company: Hornby Whitefoot PR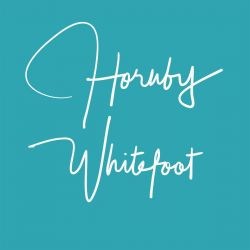 Whether its garden suppliers, retailers, exhibitions, charities or trade associations, Hornby Whitefoot PR (HWPR) has a proven track record for helping companies to maximise their brand profile within both the trade and consumer media.
With an unrivalled client portfolio, a little black book of contacts that is bulging at the seams, and incredible coverage reports which explain why clients stay with HWPR year after year, it's not hard to see why so many more brands are turning to the team to help build their brand awareness. To date, the team manage trade and consumer campaigns for over 28 brands both here in the UK and internationally, with further expansion in the year ahead as more companies look to increase vital media coverage opportunities.
Whether it is communicating with retailers to increase trade stockists or promote new products, marketing initiatives or point of sale, or wanting to reach out to end-users to drive sales, the Hornby Whitefoot PR team has every tool at its disposal. Optimising both reactive and proactive opportunities, all PR campaigns are strategically managed to ensure that not a single opportunity is missed, whilst cost-effective budget handling remains a top priority. HWPR prides itself on providing cost-effective, flexible yet strategic PR solutions, without compromising on results. Whether it's a one-off project, a six-month focus or an annual campaign, HWPR works alongside clients to build a programme of activity which uses all the PR building blocks to compile a story that creates 'stand out' from competitors, whilst aligning with business development plans, marketing and social media activity.
Hornby Whitefoot PR considers one of its biggest strengths to be its relationships with key stakeholders within the garden retail sector, including editors. It is these relationships that the team optimise to identify exclusive opportunities, preferential rates and forewarning on breaking news and future opportunities. Never ones to let anyone down, HWPR is recognised for its ability to deliver results, work quickly and create content that works hard.
Led by Managing Director, Kimberley Hornby, the Hornby Whitefoot PR team is made up of highly experienced professionals, who together have created some incredibly successful campaigns, covering everything from product launches, interviews and industry debate, crisis management and trend-led content, as well as promoting events and exhibitions including Glee, the Greenfingers Charity and Garden Re-Leaf Day as well as the annual RHS events. Hornby Whitefoot PR is also the only PR team who can boast an active in-house journalist.
Hornby Whitefoot PR key highlights
Long-term clients include GIMA, Greenfingers (including Garden Re-Leaf Day), Deco-Pak, Johnsons Lawn Seed, LifestyleGarden, Woodlodge and DJ Turfcare.
For the last 16 years Hornby Whitefoot PR has proudly ran the Glee Press Office (including Glee @ Spring Fair) – providing unrivalled access to the market, including retailers, the media and international partners
Offering only the best to clients, Hornby Whitefoot PR subscribes to a number of essential resources including an international database and media monitoring service, as well as a proactive journalist request service. Together this means the team is able to ensure clients are featured in all relevant B2B and B2C coverage opportunities including 'Best Buys', product charts, tried & tested to name but a few.
The Hornby Whitefoot PR team is trusted, liked and respected. Together the team has a wealth of knowledge which can benefit businesses that are looking to grow. From insight into current market trends and consumer spending habits, to advanced horticultural knowledge, this is a team driven by a real passion for all things gardening.
To find out more about how Hornby Whitefoot PR can help your business grow and to start grabbing the headlines, please email kimberley@hornbywhitefootpr.co.uk, call Kimberley direct on 07851 610573 or follow the team on Instagram via @hornbywhitefoot to stay abreast of all the latest news.